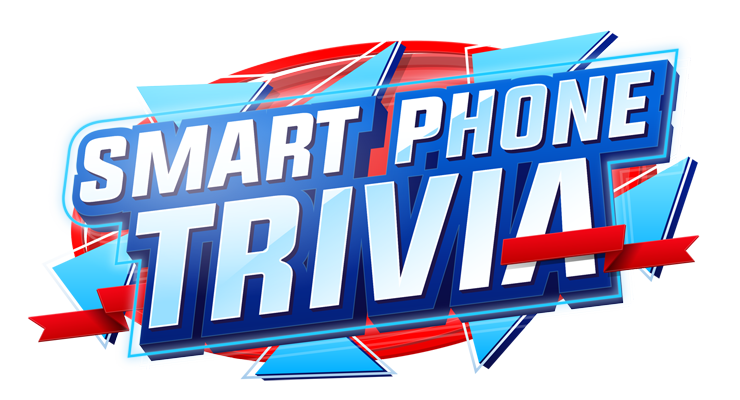 Smart Phone Trivia
Looking for a way to include large numbers of guests or employees to play trivia games? Our multiple choice Smart Phone Trivia audience response system is a great option to get everyone involved. This game can be used strictly for entertainment, training, or a combination of the two. General trivia, or customized trivia about your company's products, services, policies and procedures are typically used.
Smart Phone Trivia Game Show
Program Length: 20 minutes to 1.5 hours
Group Size: 10 to 1000
Modes: Individual or team mode, with up 1000 individuals, and up to 250 teams
Space Required: 6' wide x 6' deep
Format Options: Questions are multiple choice, true/false or polls.  Photos may be inserted to accompany each question.
Branding: Company or sponsor logo can be displayed in the software.
Team Building, Training Benefits and Results:
Requires problem solving
Energizes teams and builds morale
Promotes camaraderie
Ideal for covering a lot of technical material in a short period of time.
Reinforces company policies, products, procedures, or information presented in workshops and seminars prior.
Combine With Other Game Show Formats
Smart Phone Trivia can be used in conjunction with any of our other game show formats. With larger groups, this game can be used to choose the players for the main stage game show. The top scoring players from the Smart Phone Trivia can be selected to play in the main game show.
How the Game Works
Speed and accuracy determine the top individual players and/or teams. Players log into the system with their cell phones using the instructions displayed on the video screen. During the show, the game show host will frequently display the "leader board" to show which players or teams are leading. The software automatically breaks ties based on how quickly players or teams enter their answers. Many of our clients use this game to select the top scoring players or teams to play in the main stage game show.
Poll Your Employees About Company Issues
One exciting feature of Smart Phone Trivia is the ability to learn more about your staff's preferences on company operations and issues. Your employees anonymous answers can be generated into data reports for future analysis. Call our game show event planners today to learn more about Smart Phone Trivia.
See What Is Being Missed
Smart Phone Trivia allows trainers and instructors to cover a wide variety of material in a short period of time. The results from this game can be exported to an Excel file. This can identify areas for improvement and future training topics.