Live Team Building Corporate Game Show Experts
Your Premier Custom Game Show Hosting Company
You've watched Jeopardy, Family Feud and other TV game shows for years. Often times, viewers of these shows say to themselves "these questions are easy, I should be on that show"! Well, step up to the plate, because the Game Show Connection has just the thing you have been waiting for!
We bring the studio production of these classic TV game shows to your event - complete with digital scoring, lighting, sound effects and a professional game show host. Our custom game shows can include fun, entertainment trivia, such as music, movies, sports and TV trivia. We also produce training game shows, where the trivia is customized to meet your company's needs.
The popularity of TV game shows has created a significant demand from corporate clients for game shows at company picnics, banquets, holiday parties and training sessions. Our customized game shows are designed to promote communication, energize teams, stimulate problem solving and build morale. Over the last twenty years, we have continued to develop and improve our game show systems, so that your team members feel like they are entering a mini TV studio set.
Our Custom Game Show Formats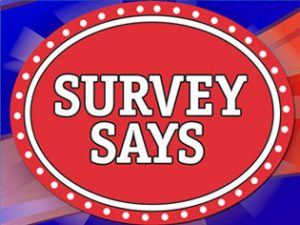 This is just like the classic TV show, and includes a centerpiece "Face Off" player position, as well as the "family" stations. Survey questions are displayed on a 7' video projection screen using a professional game show software. Our game show host will present this game show just as you see on TV. We can use our survey questions, or your customized survey questions.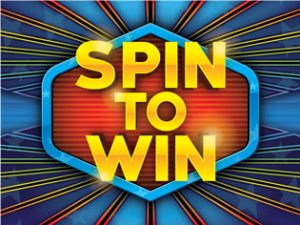 This classic word puzzle TV game show can be played with three players (as seen on TV), or with six players with three teams of two. The "wheel" format is often used as a supplement to our Quiz Show Challenge game show.
Word puzzles can be selected from our popular puzzles, or they can be customized to meet your needs. Players press a game show button to activate the software based wheel. All other aspects of our wheel game play "as seen on TV".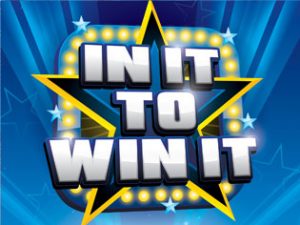 In It To Win It is a game where players perform a variety of physical challenges in under a minute. We have a variety of creative challenges for your employees or guests, which require them to use their creativity and whit to complete. Single players or teams can compete against one another. This is a great team building game, and can be incorporated with other games.
"The set was amazing! Super professional and looked like a real game show. I would highly recommend them to anyone looking for a fun, team building event."
"I looked into a ton of other vendors but chose Game Show Connection in the end and so glad I did. I HIGHLY recommend the whole Game Show Connection team and would definitely use them again."
"The set was visually exciting, their game show hosting was engaging, fun, professional and I highly recommend them."
"Very helpful developing trivia questions specific to our company and making a fun training retreat. Our team members are still talking about the game show!"
Companies that trust The Gameshow Connection